Get Daily Contact Lenses From Your North Raleigh, NC Optometrist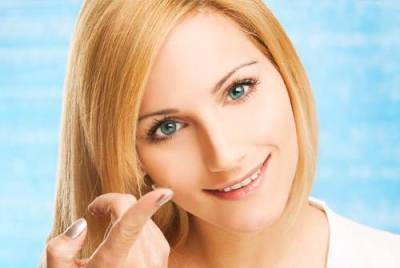 Whether you are considering your first pair of contact lenses or are a contact lens veteran, you may want to think about daily disposable contact lenses.
Disposable Soft Contact Lenses
Disposable daily contact lenses provide excellent vision correction for nearsightedness and farsightedness just like other kinds of soft contacts. Now daily contacts are more comfortable than ever before. They are even available as toric lenses for astigmatism. Advances in contact lens production and lens materials mean that we can offer daily disposable lenses to people with dry eye. So, even if you thought you couldn't wear contact lenses in the past, ask again about daily contacts.
There are many advantages to wearing contact lenses only one time, and having a fresh pair every morning. As eye doctors, we see disposable contacts as a healthy choice. Dr. Kent Risk finds daily contacts are much less likely to have protein build-up, compared to other kinds of contacts which must be cleansed on a regular basis. Dr. Christensen and Dr. Krempecki agree that the risk of eye infections is reduced with daily contact lenses because they are always clean when you put them in, never full of germs from the day before. Of course, you have to wash your hands before inserting or removing disposable contacts, and any time you touch your eye.
Good for Your Eyes
At our eye care practice in Raleigh daily contact lenses are a popular choice among pre-teens and teenagers. We have many young patients who don't want the hassle of a contact lens cleaning routine. Of course, many of our more mature patients are also happy to save time by using daily disposables.
Good for Your Lifestyle
Our eye doctors in can give you the lowdown on contact lens options. Book your contact lens exam at Good Looks today.